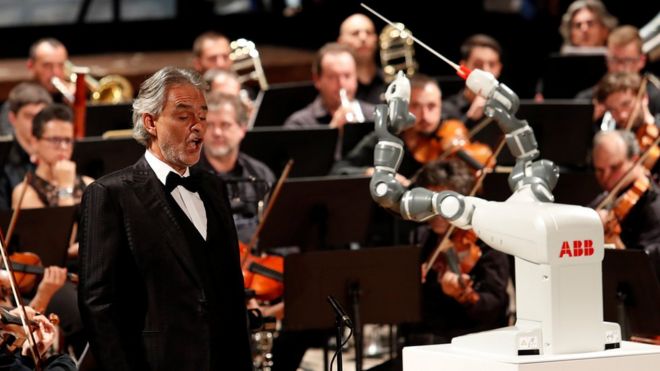 Virtual waiters and waitresses, self-service checkouts and robot orchestra conductors: love it or hate it, automation, artificial intelligence and robotics are here to stay. But will these technological advances – be it in the office or the factory – affect the working life of men and women equally?
While there is debate about the benefits of automation in the world of work, there is no escaping the fact that more robots and artificial intelligence means more jobs in science, technology, engineering and maths, known as the Stem group.
In the US, home to some of the world's largest technology firms, growth in computing is expected to yield half a million jobs within the next decade.
But the prospects for women and girls aren't looking good.
If current gender ratios remain the same until 2020, according to the World Economic Forum's study of more than a dozen advanced economies, for every twenty jobs lost to automation, men working in STEM will see five new jobs and women just one.
This research shows that at the current rate, women and girls risk missing out on the jobs of the future as more tasks at work become automated.
Experts say that if there were more female computer scientists it would also ensure that women and men both have creative input and oversight of new technology.
"You get them [girls] interested in the power of technology. It's inspiring," says Aimee van Wynsberghe, the co-founder of Responsible Robotics, which specialises in ethics in new technologies such as robotics and automation.
So what do we know about whose jobs are likely to disappear because of automation?
On balance, the evidence shows that more men work in the jobs that are at risk from automation, says Dr Carl Frey, who co-authored a 2013 Oxford University study on American jobs that were susceptible to automation.
Technology has in many ways, he says, benefited women in employment over the past century.
Machines have created jobs that require more cognitive skills such as memory and reading, proven to be beneficial for women, and have replaced physical tasks done mainly by men.
The World Economic Forum's 2016 Future of Jobs report indicated men and women would share the burden of jobs losses fairly equally.
And PricewaterhouseCoopers (PwC) in 2017 suggested a higher percentage of men in the UK, US, Germany and Japan worked in jobs at a high risk of automation.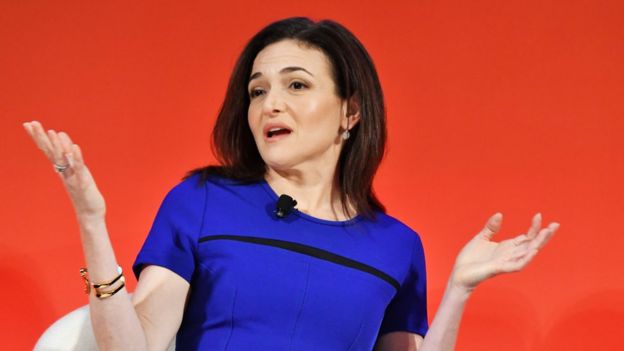 But according to preliminary findings from the Institute for Spatial Economic Analysis (ISEA), in California, women are twice as likely to work in jobs with a high chance of being replaced by automation.
Many of the jobs on the list of occupations that have a high chance of becoming automated were in the office and administrative sector, which employs more women than men.
"Public officials need to take a stand and prepare for the future," says Dr Jess Chen, from ISEA.
The pace of change will vary in different sectors and parts of the world; unpredictable economic events could make investment in robotics or AI less or more likely.
There will be jobs created in the future that don't exist now, and there will be demand for jobs that require tasks that can't be done by a robot.
There are ethical and social concerns too: does everyone find it socially acceptable to have robots caring for their ageing grandparents?
Comments
comments