Nasir El-Rufai, the governor of Nigeria's Kaduna State, likes to make headlines.
While receiving a visiting World Bank delegation recently, he revealed that a test given to primary school teachers had elicited startling results.
They had been given questions set for primary four pupils, who are aged 10.
The teachers had been expected to score at least 75%, the governor said.
"But I am sad to announce that 66% of the teachers did not get that."
He blamed the hiring of unqualified teachers for the problem and promised to put an end to it.
But the state's teachers' union secretary, Adamu Ango, has disputed the governor's claim, calling it cheap media propaganda.
He has challenged him to make the examination paper public and measure the results alongside internationally accepted teaching competency examinations.
Unsurprisingly, teachers in the state are not happy – especially with the frequent tests they are made to take, saying this is the third such test in within a year.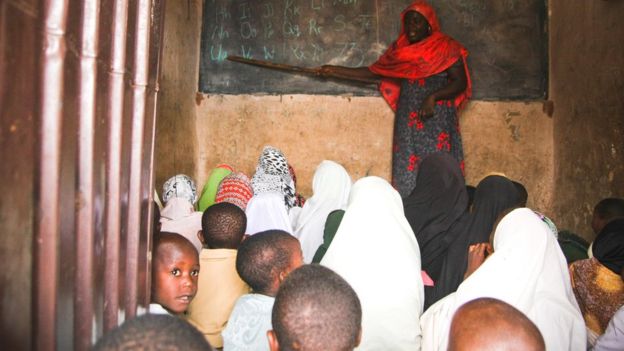 All other test results should be made public, if the governor is to be fair to them, they argue.
And could the governor not also release some of their outstanding allowances unpaid for two years now?
Both sides may be right up to a point.
Teachers are not known to be motivated – and it is not a career path many Nigerians opt for by choice.
Many see it as a stop-gap before getting their dream job.
Source :BBC News
Comments
comments