BBC Science Correspondent, Newquay
Using just the thrust of its jet engine, the vehicle raced to 200mph (320km/h) down the runway at Newquay Airport in southwest England.
Ultimately, Bloodhound will be fitted with a rocket motor as well so that it can go 1,000mph (1,610km/h).
That will not happen for two to three years, but the Newquay tests have given the team confidence that the car can achieve its designed performance.
Driven by RAF Wing Commander Andy Green, Bloodhound SSC made two trips down Newquay's 1.7-mile (2.7km) runway.
More than 3,000 VIPs and supporters club members were in attendance to see the Eurofighter EJ200 jet engine take the vehicle from a standing start to 200mph in about nine seconds.
As well as the ear-splitting noise, the crowd was treated to the bright glare of the engine on reheat.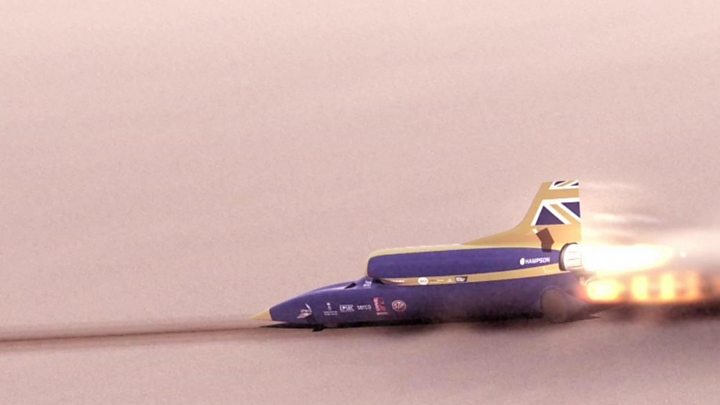 These "slow-speed" trials are really at the limit of what can be done here in the UK.
To go faster, Bloodhound will have to go abroad.
Next year, it hopes to be on Hakskeen Pan in Northern Cape, South Africa.
This dried-out lake bed is super-flat and extends for 12 miles (19km), providing ample space to get up to some very high speeds and then slow and stop safely.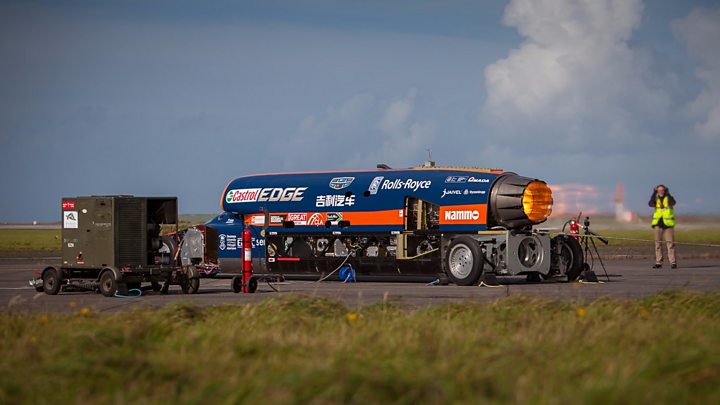 Testing in Newquay these past few weeks makes the team believe the car can go 650mph (1,050km/h) with just the EJ200.
That is not enough to break the world land speed record (763mph/1,227km/h), but it would take the vehicle into a performance region where engineers would learn a lot more about its capabilities.
At over 400mph, the wheels can no longer turn as fast as the car moves and act more like the rudders on a boat. And at 650mph, some of the airflows over Bloodhound's body would approach the sound barrier.
This is all knowledge needed to go 800mph in 2019, and then up to 1,000mph in 2020 – when the rocket technology becomes available.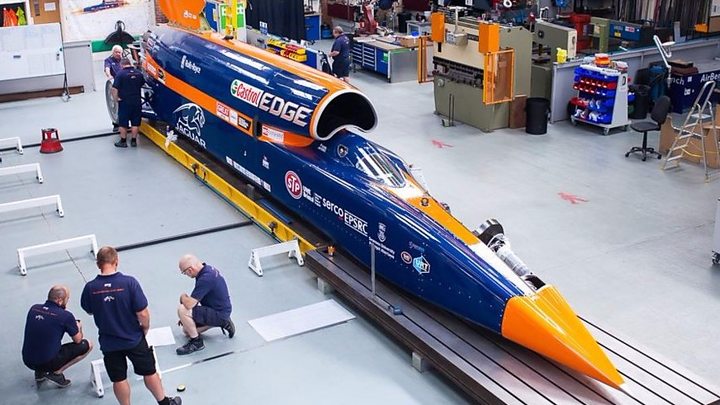 This is currently being developed by the Norwegian aerospace and defence company Nammo.
The Scandinavian firm expects to have two versions available for Bloodhound. The first – a so-called monopropellant motor – should provide sufficient thrust to set a new land speed record.
The second – what is termed a hybrid motor – will be even more powerful and will be incorporated into Bloodhound following some aerodynamic upgrades to its rear end.
Comments
comments