If you think that WhatsApp is killing the humble text message you may need to think again.
A growing number of us are sending far fewer text messages than we used to.
Armed with our fancy smartphones, in recent years we have instead switched to the likes of Facebook Messenger, Google Hangouts, Snapchat, and of course WhatsApp for our chats.
As a result, the number of text (or SMS, as they are officially known) messages being sent per day around the world has now fallen far behind the more hi-tech rivals.
At WhatsApp alone, 55 billion messages are now sent globally every day, more than twice the 22 billion figure for SMS messages.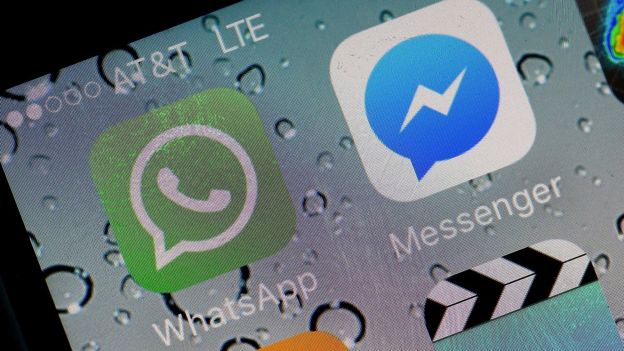 Yet while the number of text messages being sent by people in the developed world has fallen since 2011, there continues to be one big growth area – notification SMS messages sent from businesses to customers.
Most of us are now increasingly receiving such text messages on a regular basis, such as when you are being reminded of an opticians' appointment, when an engineer will come to repair your boiler, or when a delivery is going to arrive.
One company at the forefront of this business text messaging industry is a small English firm Esendex, based in Nottingham, in the East Midlands.
With just 200 employees, it now sends out two billion text messages per year, on behalf of 30,000 businesses and other organisations, up from 100 million texts in 2010.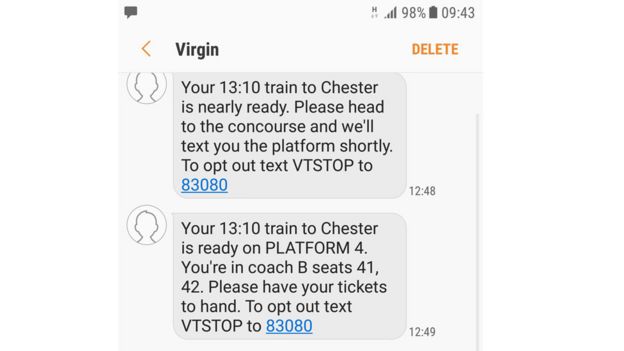 Esendex is already the biggest player in the UK, France and Italy; it is growing strongly in Germany, Spain and Australia.
And it is a lucrative business. Esendex has annual revenues of £23m a year, as firms pay it a fee for every text sent. Meanwhile, a report earlier this year predicted that the global business text message industry would be worth $70bn by 2020, up from $55bn in 2014, as more and more texts are sent out to customers.
Geoff Love, Esendex's chief executive, says while friends may like to chat over Facebook Messenger and WhatsApp, there are a number of key reasons why businesses prefer to send out text messages instead.
"SMS is the only app that's on every phone in the world, so no matter who you are trying to communicate with, you know they can receive a text message."

Test messaging facts
SMS stands for Short Message Service
The first text was sent in 1992 by British software engineer Neil Papworth. It read simply "Merry Christmas"
15.2 million texts are sent globally every minute
Text messages are read, on average, within five minutes of being received
Text messages are up to 160 characters in length
Google is working on a new version of text messaging called RCS or Rich Communication Services, which aims to make it more similar to WhatsApp and Facebook Messenger

"That's not the same with WhatsApp, Facebook Messenger or any of the other applications. SMS is simply ubiquitous," he says.
"SMS is also very powerful – people read text messages. 95% of text messages are read within five seconds, so you know your message will get there quickly and cheaply.
"And with SMS we know that the text message has been delivered to the person's phone."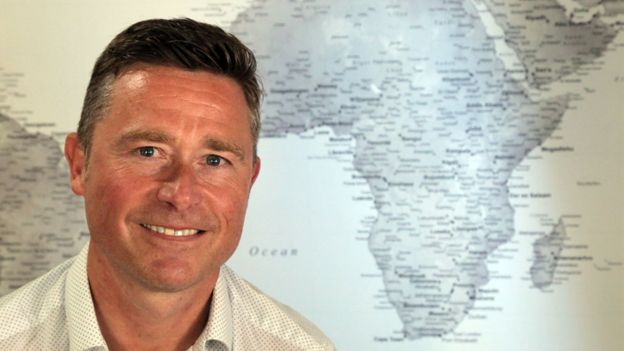 Majority-owned by a private equity firm, Esendex is continuing to quickly expand overseas through a determined acquisitions policy.
Given that the global marketplace is a crowded one, with a large number of firms touting to help businesses send out text messages to their customers, mobile phone industry expert Ben Wood, says Esendex is right to have wanted to grow quickly.
"It is a cutthroat business, down to fractions of a penny in terms of margins," says Mr Wood, who works for research group CCS Insight.
"So scale is all important, companies need to be growing in the space in order to make sure that they're able to buy messages at scale, and therefore compete when they're tendering for business."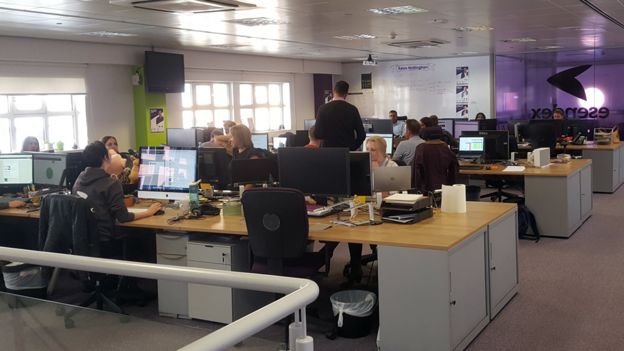 With its main overseas offices in Barcelona, Spain, and Melbourne, Australia, plus others in France and Italy, Mr Love says an attempt to break into the US market failed.
"Melbourne and Barcelona grew quickly, [but] things were tougher in America, and we ended up closing down our American operation.
"Not all of the [US] mobile telephone networks could communicate with each other, so you'd be in a situation where you might send a message and it wasn't received because the two networks didn't have any kind of agreement between them to receive messages, which was crazy."


This is the second story in a new series called Connected Commerce, which every week highlights companies around the world that are successfully exporting, and trading beyond their home market.
The first feature in the series, looked at a Canadian winemaker who has to battle winter temperatures of less than -25C.

"In Europe, whilst it appears to be more complicated because people speak different languages, in reality they are far more similar," says Mr Love.
Yet there are some differences in Europe, he adds, with companies in Germany demanding far more stringent tests on the software and technology.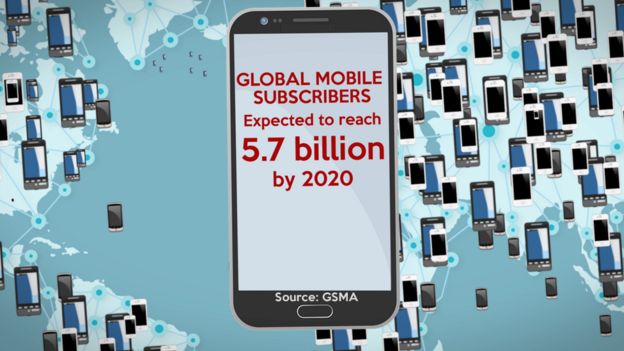 Entering the Australian market also brought an unforeseen issue – due to the time difference it can't shut down its UK head office computer systems overnight for maintenance, because it is daytime in Australia.
"It forced us to become a 24/7 business," says Mr Love. "That was quite hard to begin with because it meant changing the way we operated… but in the end it turned into quite an advantage because the companies we are working with are using us for mission-critical stuff 24/7 anyway.
"Our customers are in every single industry you can think of, it could be a very small business or a massive enterprise. But typically it's organisations who really need to communicate with a large number of people very quickly."
Comments
comments